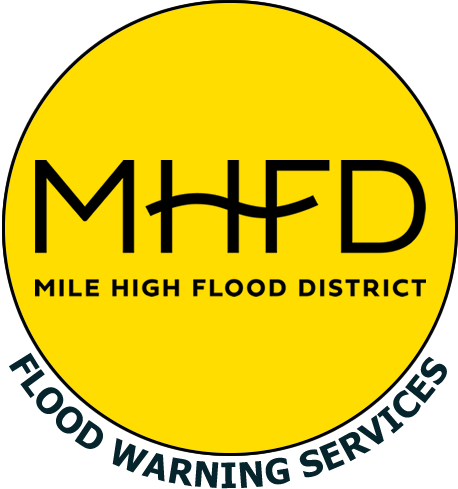 Welcome to the MHFD ALERT System. Touch the logo to access our most popular live rain map. Advanced users may also like our ArcGIS webmap for viewing a variety of real-time storm & flood data layers.
This site was developed primarily for our flood warning partners. Public users may prefer our Contrail® website. Be sure to check out Contrail's current NWS Weather Story dashboard that includes related Twitter feeds  & real-time storm totals. Also discovery interesting facts about this region's worst historic floods from Boulder County's Story Map.
To report flooding use the Colorado Flood Threat Bulletin website or contact MHFD's Flood Prediction Center at 303.458.0789
We hope you find this website easy to use.
Feedback is always welcome.