ALERT GMap is smartphone friendly. Some touch features, however, may be difficult for some users to navigate. Desktop/laptop users should find GMap easy to use. A station status GMap is also available that we use for testing new ideas. ALERT maps by OneRain are available from our Contrail website. A "Lite" version of GMap designed for Twitter followers is another option. And finally, be sure to check out our latest ArcGIS webmap for real-time storm/flood data layers.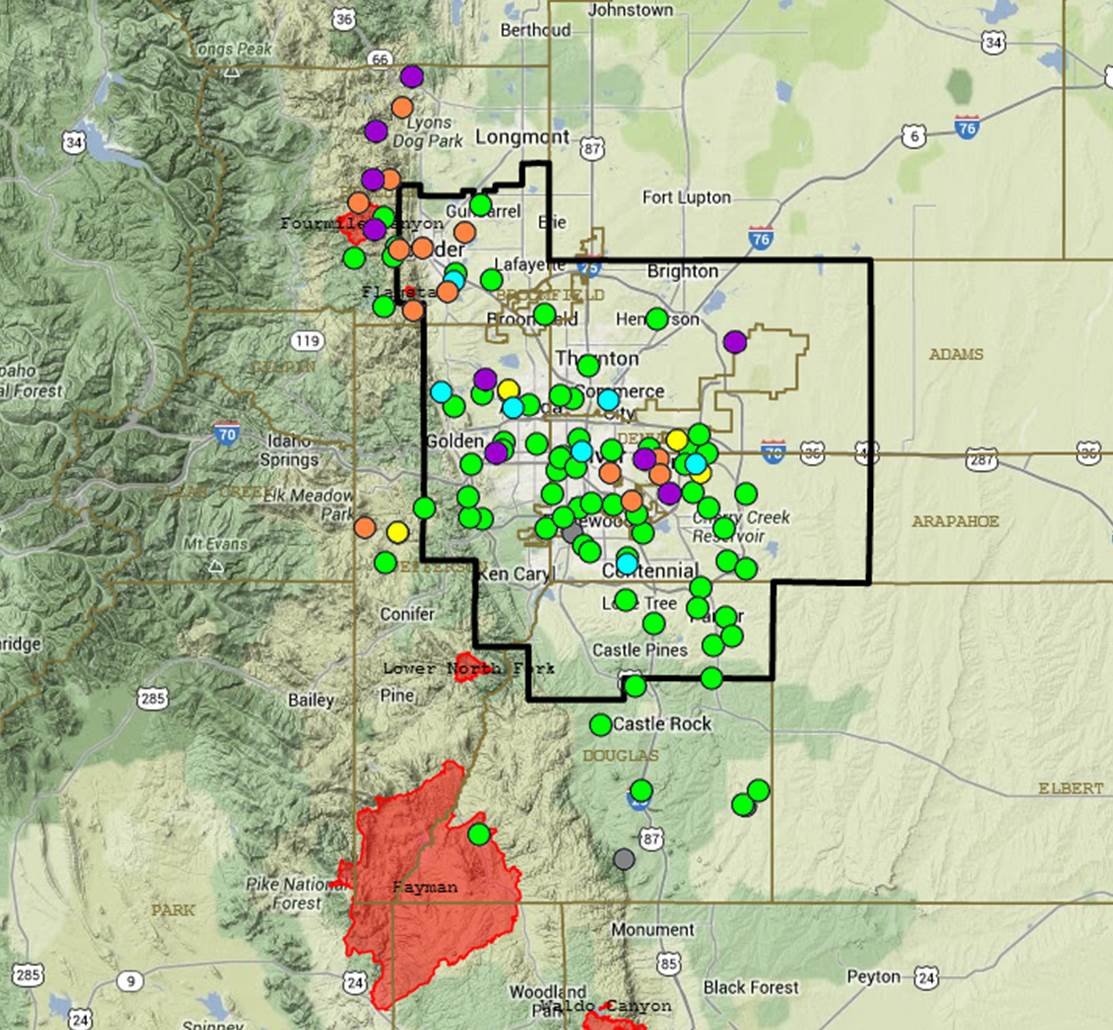 The AHPS-like webmap is designed for monitoring stream and reservoir water levels.  A Google Earth™ option is also available.  The NWS AHPS webpage is another good option.  AHPS is an NWS acronym the stands for "Advanced Hydrologic Prediction Service."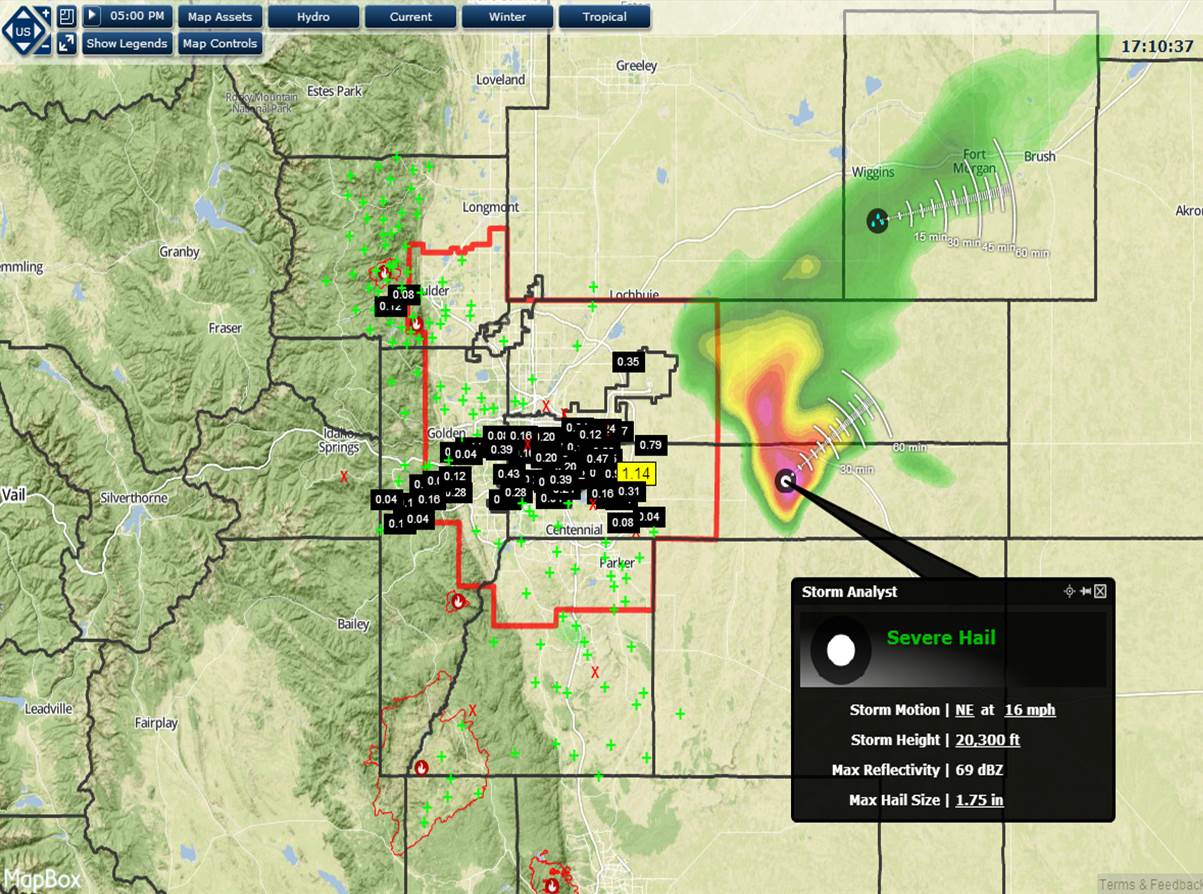 The WDT HydroWatch website is Flash™ dependent and is not smartphone or Apple friendly.  A custom WDT WeatherOps application will be available soon.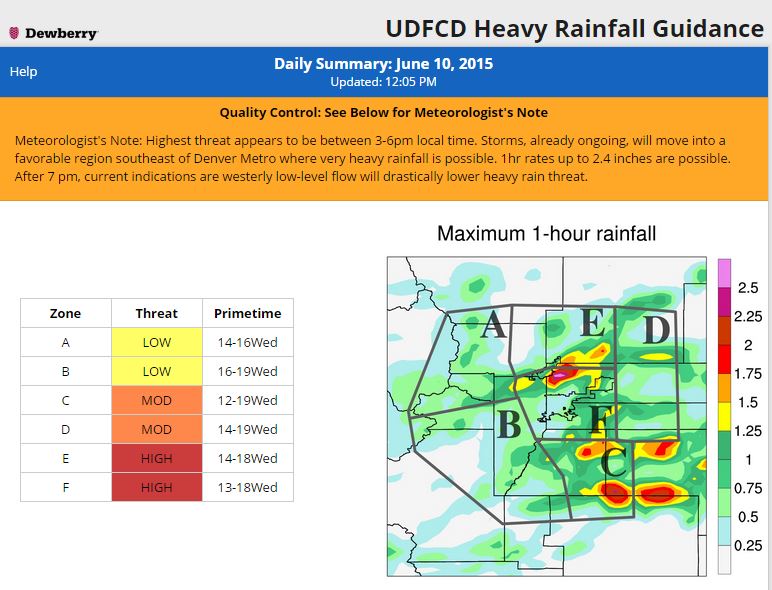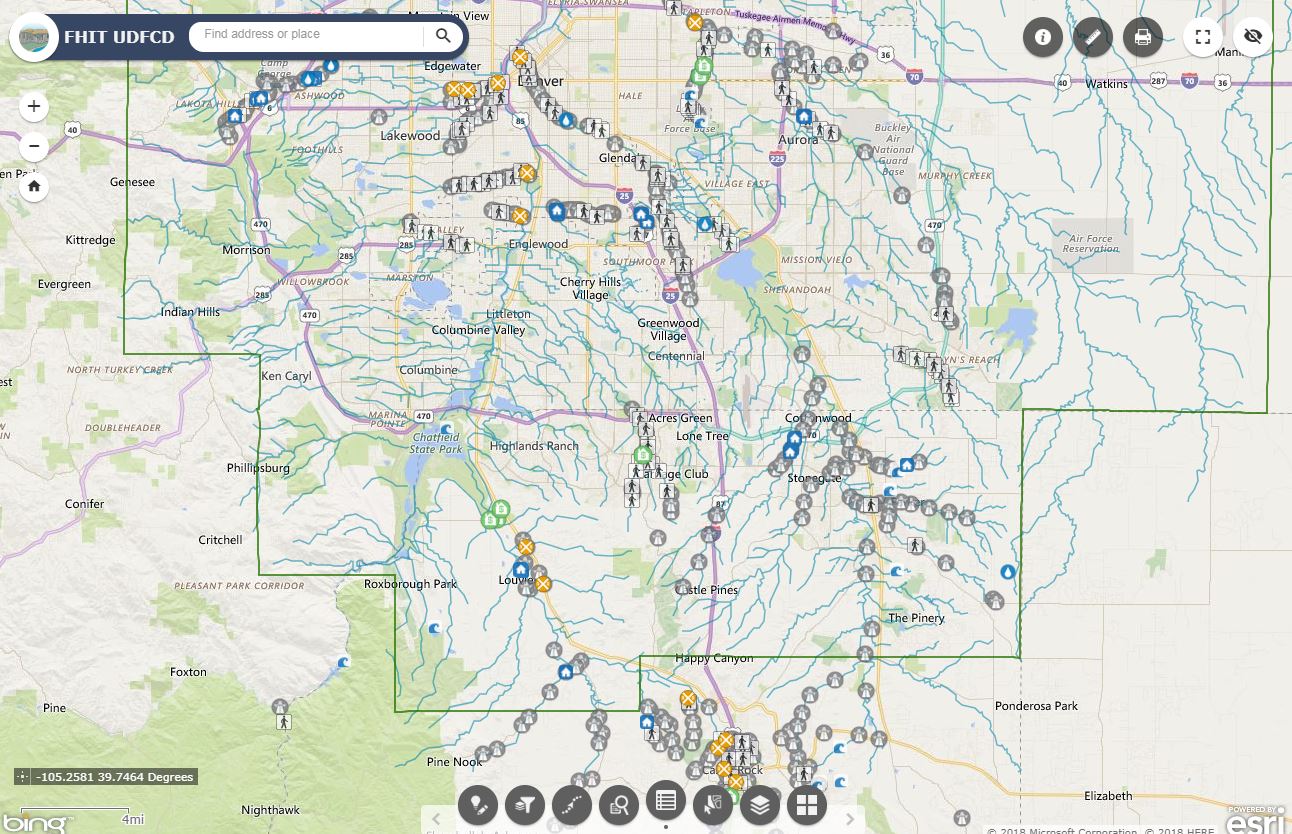 UDFCD's Flood Hazard Inventory Tool (FHIT) contains useful information about building structures, roadway crossings, trails and other features prone to flooding.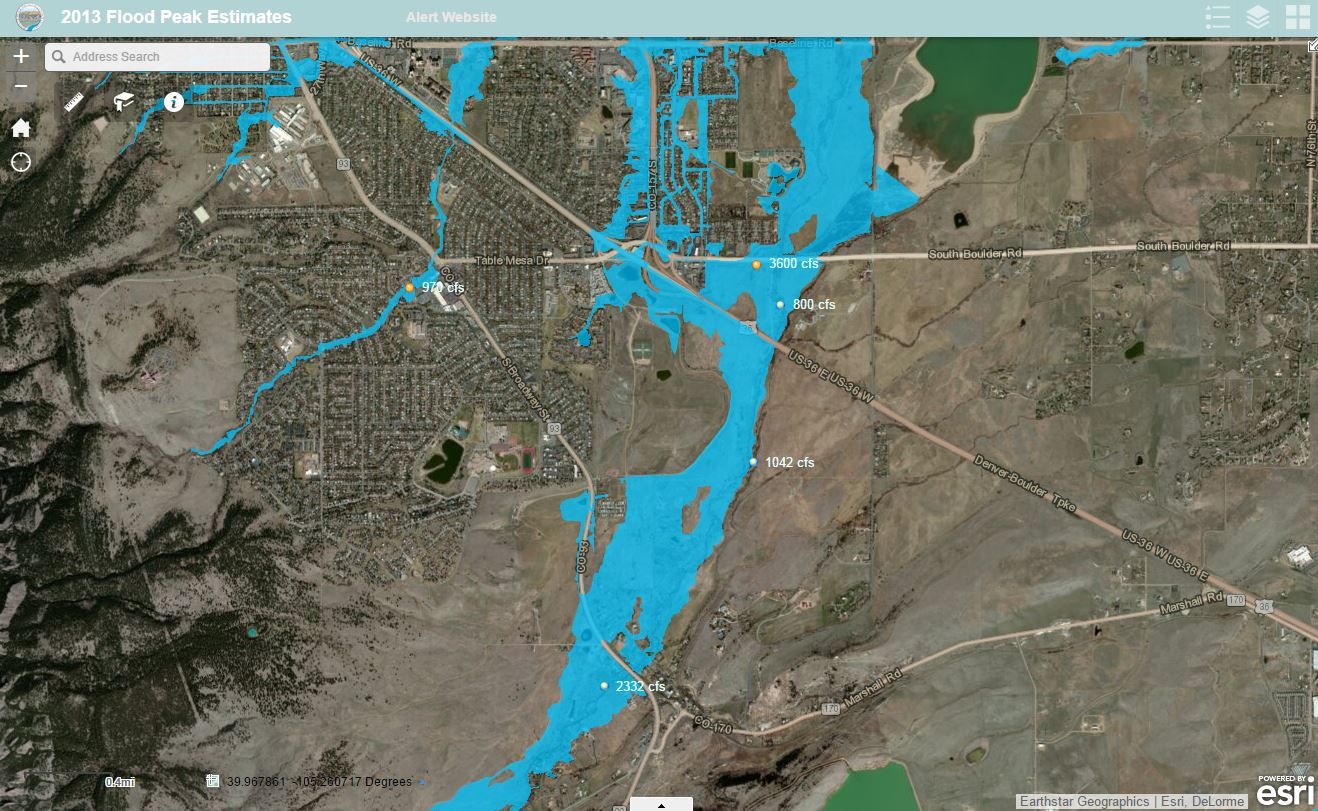 A cell phone friendly ArcGIS webmap  with peak flow estimates from the September 2013 floods.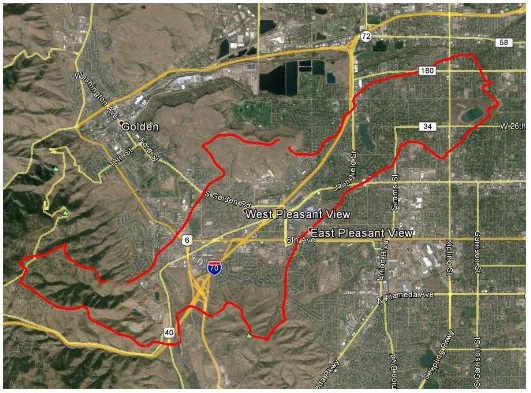 Lena Gulch WatershedMonitor the Lena Gulch watershed in Jefferson County from a Contrail dashboard designed by OneRain that includes Gauge-Adjusted Radar Rainfall (GARR).
Dam Safety InformationDam safety classifications and current structure status for all jurisdictional dams is available from the Colorado Division of Water Resources.  UDFCD has added the State's GIS layer to our "Simple Web Map" for convenient reference.  To view this information select the Dam Safety layer using the ArcGIS layer control tool.  KDVR
(FOX31) also has a very good website regarding this.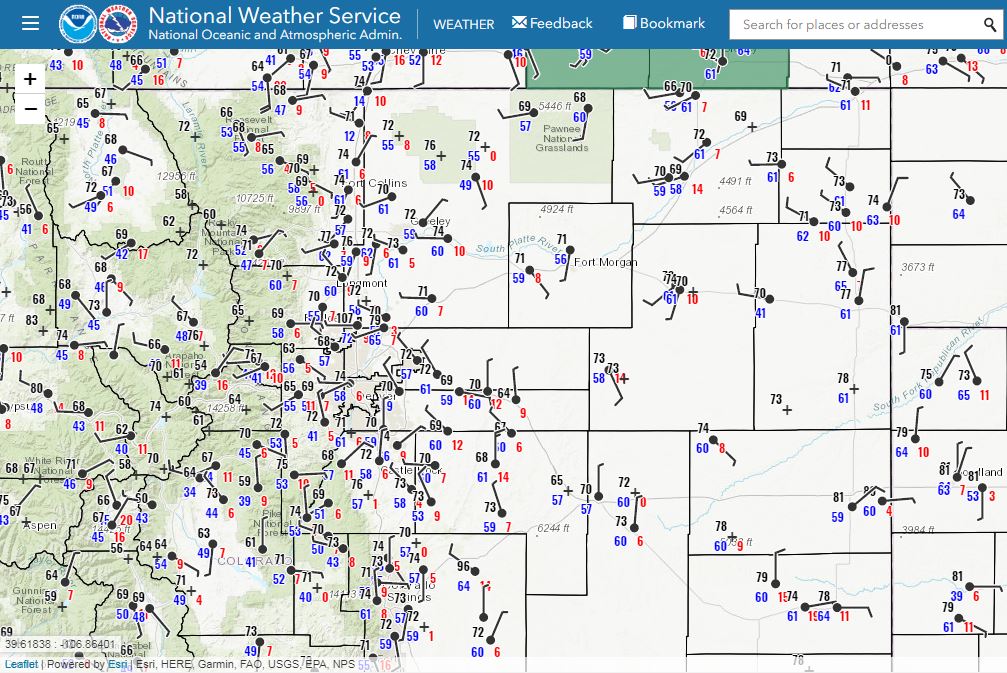 NWS Weather & Hazards Data Viewer
See also NOAA's Point Precipitation Frequency Atlas (NOAA 14)
WaterWatch

 and WaterAlert are other useful websites for finding real-time streamflow information available from the
U. S. Geological Survey.  A mobile-friendly version is also currently under development.

NRCS map of current snowpack conditions and other real-time data provided by the National Water and Climate Center.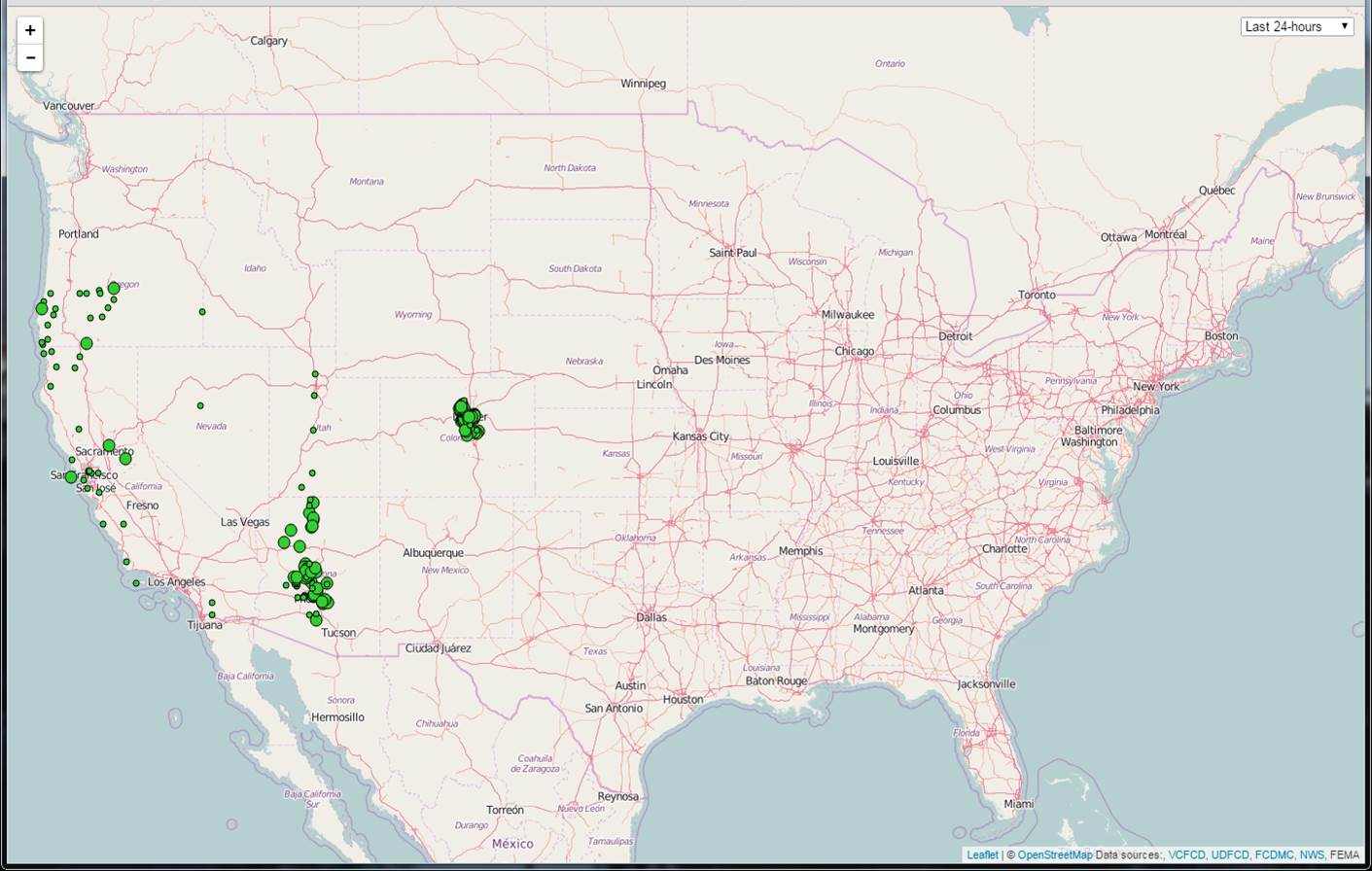 A near real-time rainfall webmap for the U.S. courtesy of the National Hydrologic Warning Council member organizations.